| | |
| --- | --- |
| Maid Name: | Margi Balisi |
| Nationality: | Filipino maid |
| Experience: | Transfer maid |
| | Filipino Transfer maid |
| Language: | English: (Good) |
| Place Of Birth: | |
| Height: | |
| Weight: | |
| Religion: | |
| Marital Status: | |
| Number of Children: | |
| Siblings | |
| Expected Salary | |
| Education: | |
| Off-days: | |
| Language: | |
| From | To | Country | Employer | Main Duties | Remark |
| --- | --- | --- | --- | --- | --- |
| 2011 | 2019 | Singapore | SG Chinese family | 2 adults, both working, 3 kids 7, 13, 15 yo. Landed house. General household chores, cooking, childcare, car wash, gardening, grocery shopping | For a new experience, kids are grown up. Can join in May anytime |
| 2019 | 2021 | Singapore | Chinese Singaporean | 2 parents, 2 grown up kids, 23,22 yo. Cleaning, cooking, dog care golden retriever. Landed property | Completing contract |
| Areas of Work | Willingness | Experience | Evaluation | Comments |
| --- | --- | --- | --- | --- |
| Care of infants/children | | | | |
| Care of elderly | | | | |
| Care of disabled | | | | |
| General housework | | | | |
| Cooking | | | | |
| Language Skill: English | | | | |
Margi is a Filipino helper 41 yo, College undergraduate, married with 2 kids 15 and 10 yo
Margi has been working in Singapore for 10 years with 2 employer, local Chinese family with 2 working adults and 3 kids 7, 13, 15 yo. They live in 3 storey house. She joined their family in Aug 2011.
Main duties are to clean, cook, car wash, ironing, simple gardening, grocery shopping.
Has completed 4 contracts and willing to transfer for a new experience
Second employer is Singaporean Chinese family with 2 grown up children. living in landed property. Cleaning, cooking, dog care. Completing her contract, mutually agreed to transfer by 7 May 2021
Margi is a happy person, who is willing to join family with small children, she doesn't have an infant/toddler care experience but willing to look after kids age 3-4 and above. Can read books, play, bring outdoors.
Can work in landed property, flexible with off days occasionally with compensation, can look after a dog, however not willing to take care of cats.
Can cook different Asian and Western dishes, such as steamed fish, fried rice, stir fried veg, stew with chicken/pork/beef, Asian soups, curry, veg curry, dumplings, spaghetti bolognese, carbonara, lasagna, home made pizza, steaks, cream soups, and mainly all Filipino dishes.
Her current salary is 750, expected is 800 Sundays off, PHs
Can join new family in May 7, interviews on Sundays at 11 am
Interested contact Elena at 91004871, Far East Shopping Centre, 06-16A
Maid Agency: Match Maid Sg Pte Ltd
(License No.: 15C7696)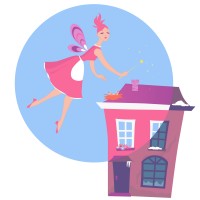 Address:
545 Orchard Road, #04-38,
,
Singapore 238882
Tel:
91004871
Email:
welcome@matchmaid.sg


Contact Person:
Elena Sidorova
Handphone:
91004871
Website:
www.matchmaid.sg
Office Hour:
Mon-Wed: 11:00 am - 6 pm
Thurs and Sat: Off day
Sun 11:00 am - 2 pm
Public holidays by appointment only

Last updated on 12-07-2022.
Maid Agency:
Match Maid Sg Pte Ltd
Contact Person:
Elena Sidorova
Phone:
91004871
Contact Maid Agency Regarding Margi Balisi